Different Types of Marquees Explained in Plain English
Marquees are a very versatile type of temporary structure with many different uses, but which are the main types to look out for? Let's go through them.
Clearspan / Frame
Clearspan marquees, also known as frame marquees, can take up less space than traditional marquees because they don't need guy ropes or fixings. They are a flexible choice which gives you plenty of floor space.
They are made of an aluminium frame, which is usually hidden by a PVC cover but can be quite noisy and rattles in the wind. You don't need any support poles inside the marquee, and this opens up more space below. Clearspan marquees are often used for events such as events, industrial applications, commercial shows, business events and festivals.
Pros
Sturdy
Unrestricted inside by poles
Cons
Square and boring
Industrial
Expensive
Unattractive
Traditional / pole tent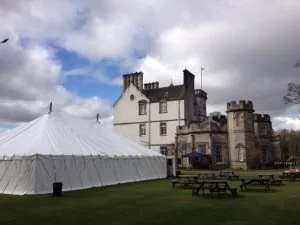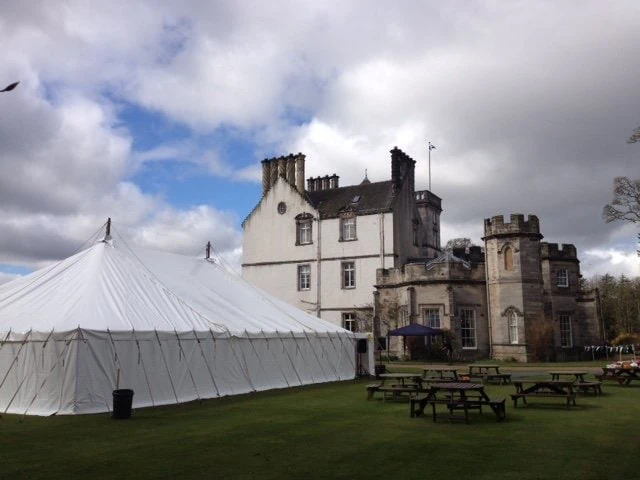 Many people love the old style look of traditional marquees, which are also known as pole tents. They are popular for weddings and in countryside or garden locations. They can take longer than other marquees to put up, but the final result makes many customers happy.
Traditional marquees, which are usually white, can also include features such as large windows and coloured sections. They come in a wide variety of sizes, from 6m all the way up to 90m. Traditional marquees are held up by side poles, centre poles and guy ropes.
Pros
Stylish
Classic
Retro
Traditional
Cons
Needs ropes and pins
New Century
New century marquees are similar to traditional tents in style, but they include many modern features which make the structure easier to put up and more flexible. The inside of the tent can be fitted with a variety of flooring, including carpets, linings and there are more colour options that are usually available with traditional marquees.
There is also the option for heating and cooling, meaning those in very cold or hot countries can benefit from new century marquees. See through walls can be included, as well as windows and glass doors. If you want to put a kitchen inside or outside your marquee, new century marquees can be a great choice.
Pros
Sweeping Peaked Roof
Strong
Ideal for weddings
Aesthetically pleasing
Cons
Poles and ropes
Pagodas / Chinese hat (also referred to as party tents)
Pagodas are nice looking small structures, measuring 3m x 3m, which can be used in areas where there isn't a lot of space or entrances which offer a walkway into a main marquee. They can provide something different at a garden party, park event or festival, and can be used as a small catering area or dance floor. You can have the option for clear sides, and may also attach a pagoda marquee to a traditional marquee, depending on what you want.
Stretch tents / Bedouin tents
Stretch tents or Bedouin tents originally came from Africa and the Arabian desert. These days, they are just as suitable for outdoor and water-side locations, such as the Riviera. They might not be as useful in locations with cold or windy conditions, such as Scotland, as their stretchy design means they can go out of shape in high wind, and the poles might fall out. Bedouin tents can also be used for 'glamping', which is a new type of camping that brings the outdoor life together with luxury living.
Pros
Look good
Cons
Fall down in bad weather
Please Note: Because of health and safety and insurance issues we do not hire stretch tents.