Elevate Your Marquee Experience with Premium Flooring Options
When it comes to creating a truly exceptional event space, the flooring plays a crucial role in setting the stage. At Myreton Marquees, we offer a range of flooring options that not only enhance the aesthetics but also provide practical benefits. In this article, we will explore the different types of flooring available for hire, their strengths and weaknesses, and how they can elevate your marquee experience.
Redwood Flooring: The Beauty of Polished Hardwood
At Myreton Marquees, we take pride in offering premium Redwood flooring, which is the epitome of elegance and sophistication. Crafted from beautiful and polished hardwood, Redwood flooring provides a stunning foundation for your event space. Its natural warmth and durability create a luxurious atmosphere that enhances any décor or theme.
The advantage of Redwood flooring is its versatility. It is suitable for various events, from weddings to corporate functions. Due to its polished finish, it seldom needs additional covering, allowing the natural beauty of the wood to shine through. This not only saves you time and money but also adds a touch of timeless elegance to your event.
Single-Use Carpets: Customized Style and Branding
For those looking to add a personalized touch to their marquee, single-use carpets are an excellent choice. These carpets come in various colours, patterns, and textures, allowing you to tailor the flooring to match your brand or event theme. Whether you want to complement your brand's colour scheme or coordinate with the bridesmaids' dresses, single-use carpets offer endless customization options.
The advantage of single-use carpets lies in their versatility and ease of installation. They can be quickly laid out, providing a clean and uniform surface for your event. Additionally, they offer a level of comfort underfoot, creating a cosy and inviting ambience for your guests. It's worth noting that while single-use carpets are an excellent option for adding style and branding, they are designed for one-time use and may not be as durable as other flooring options.
Marquee flooring example gallery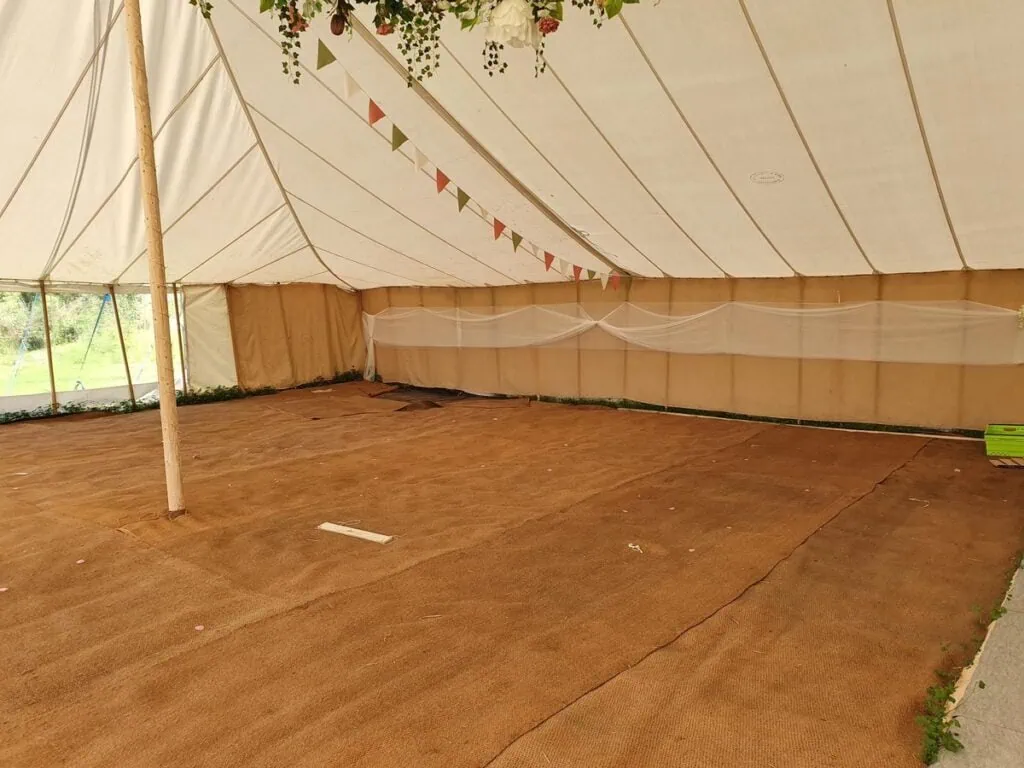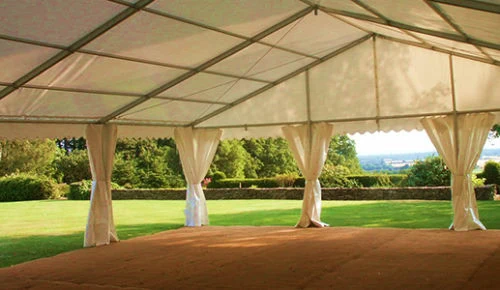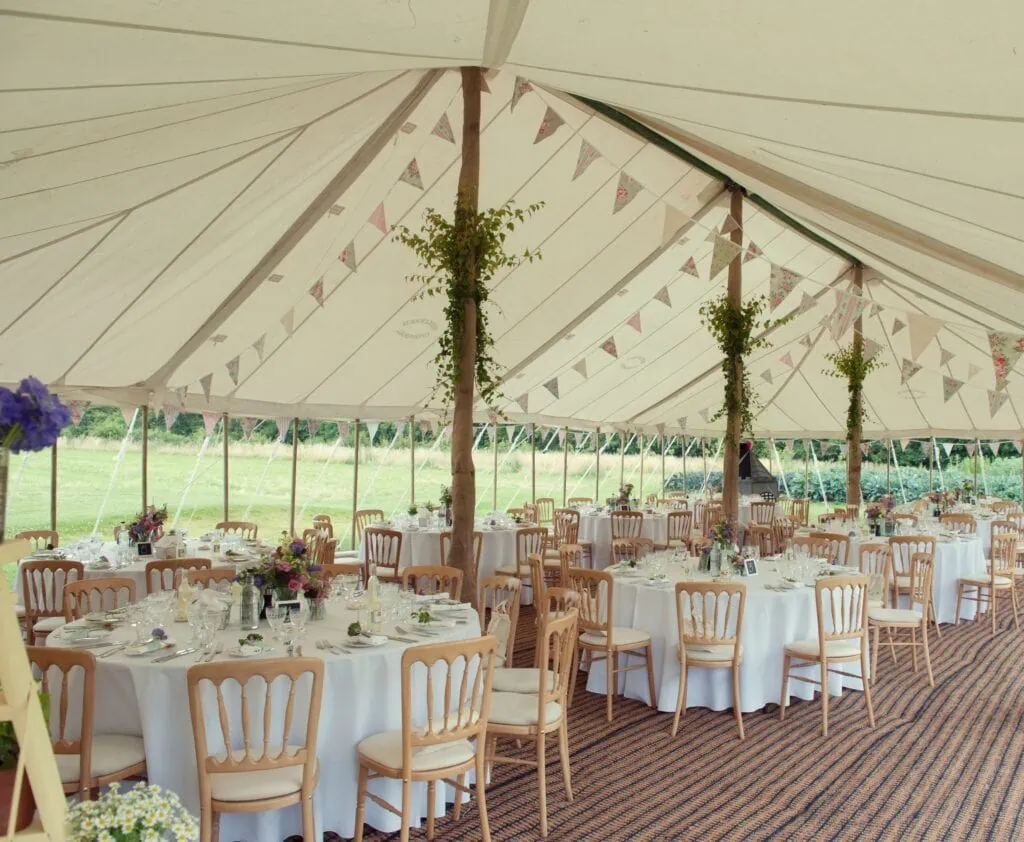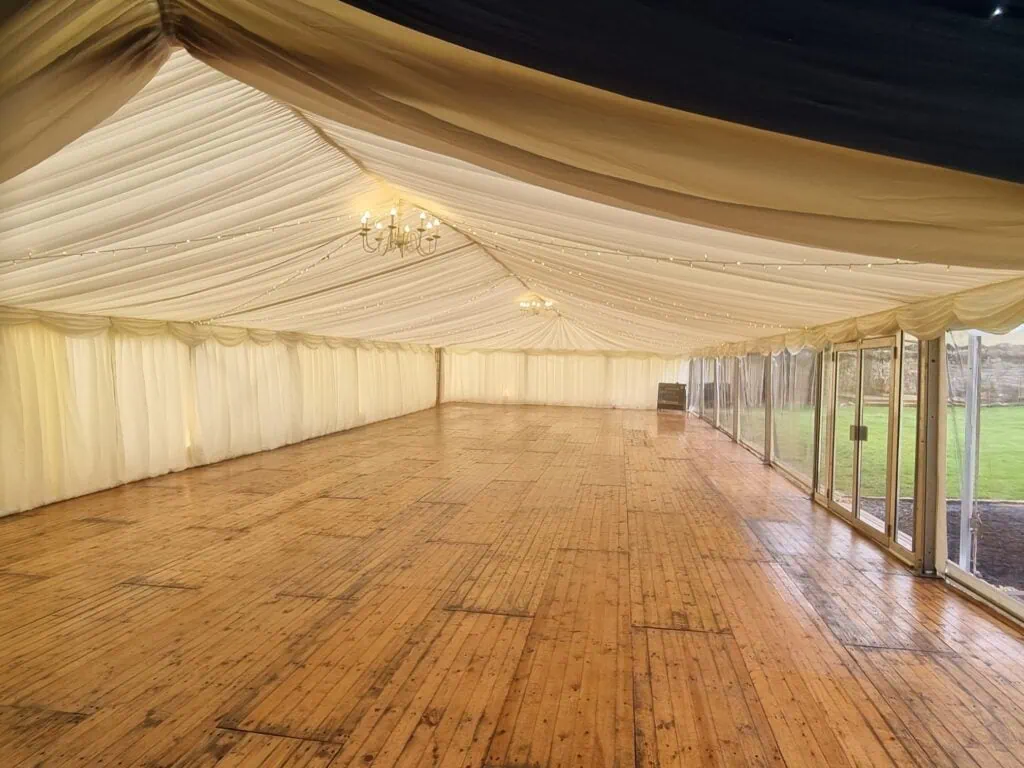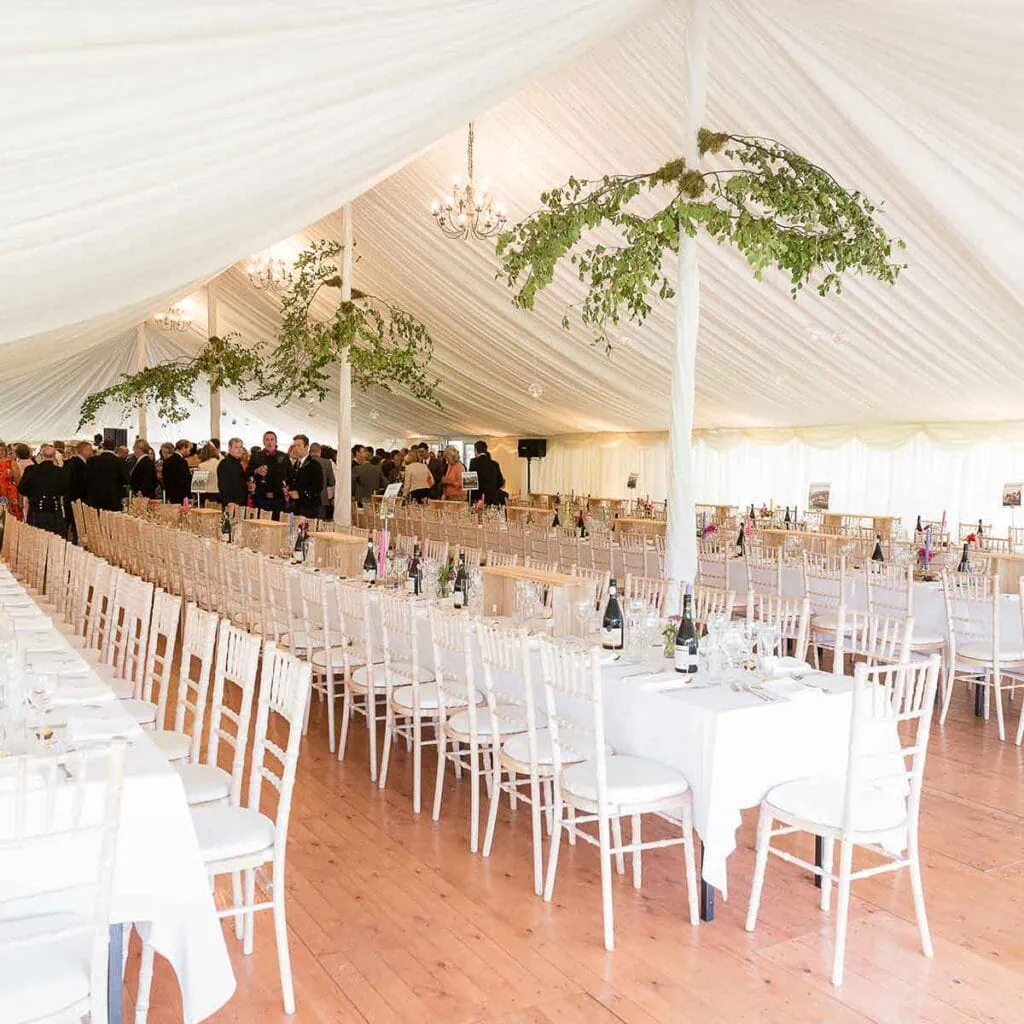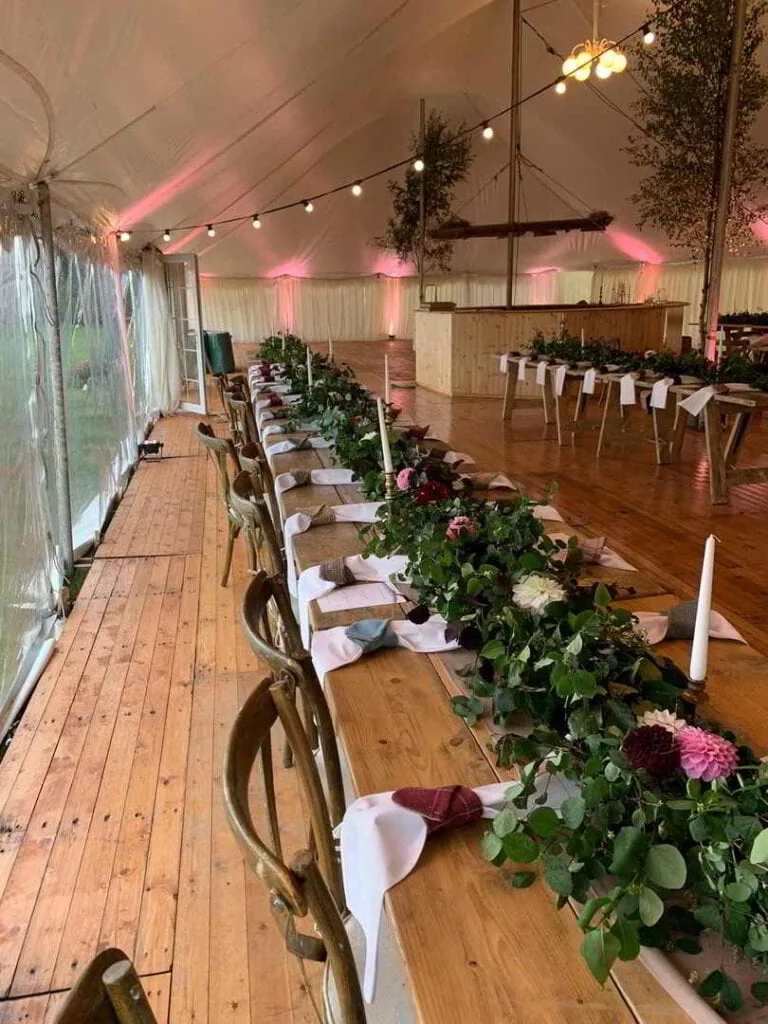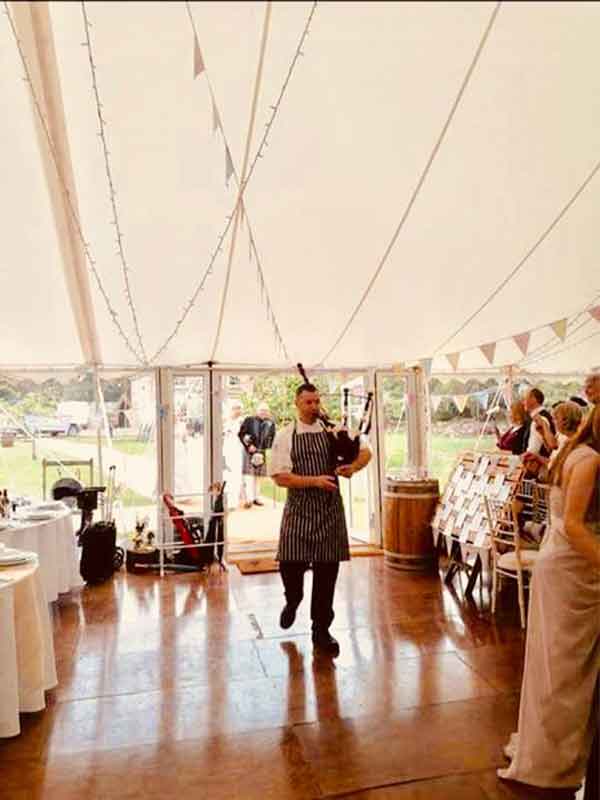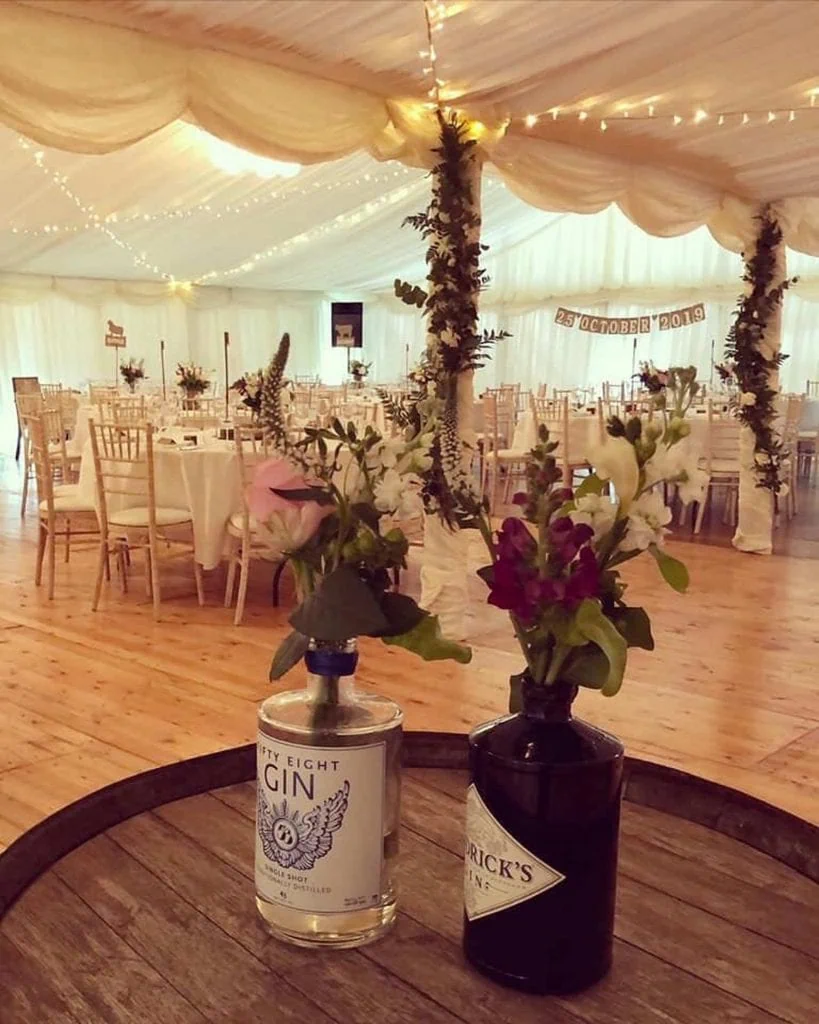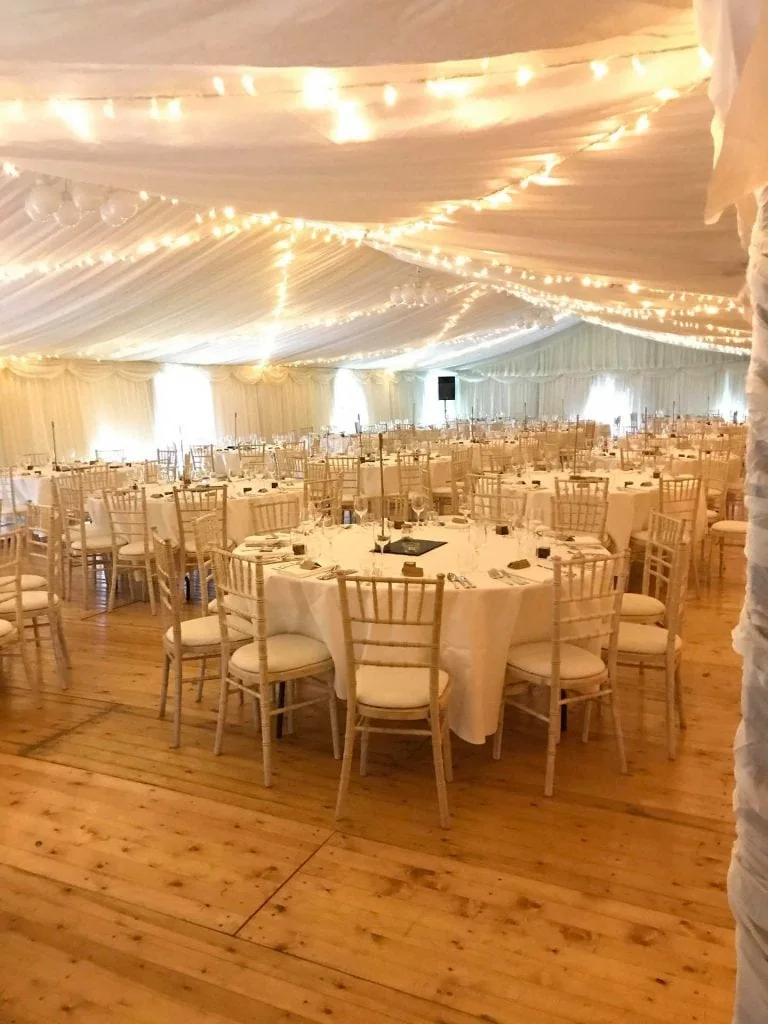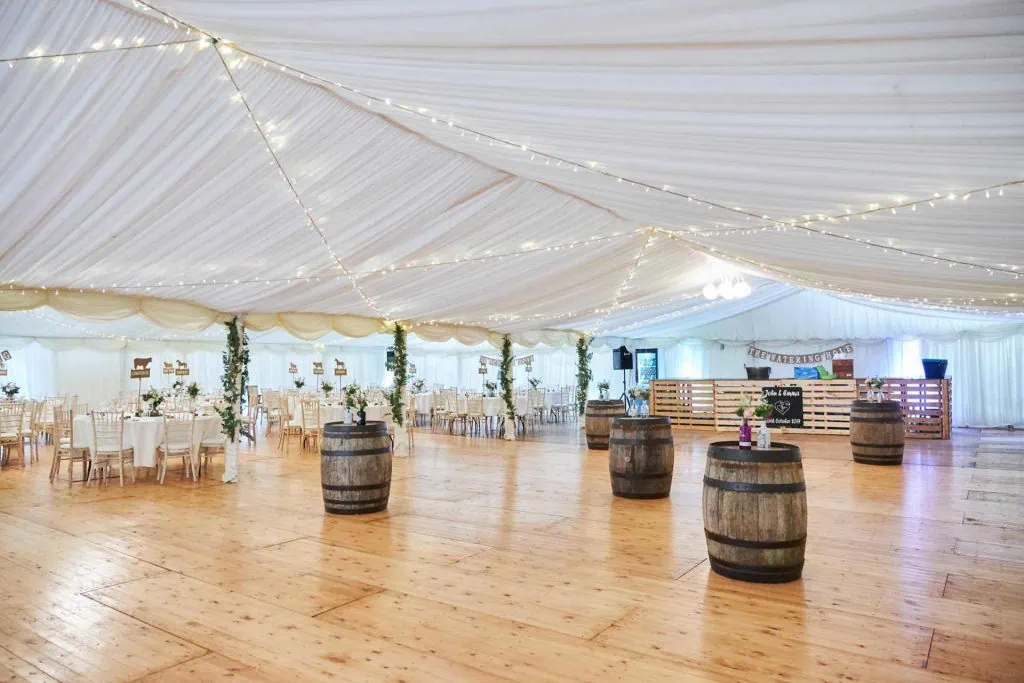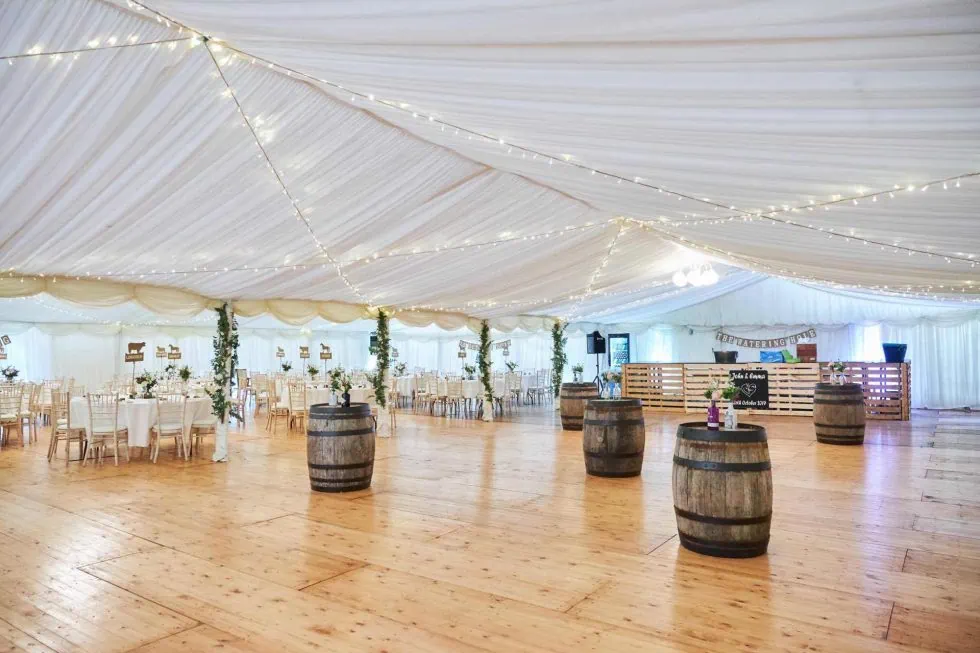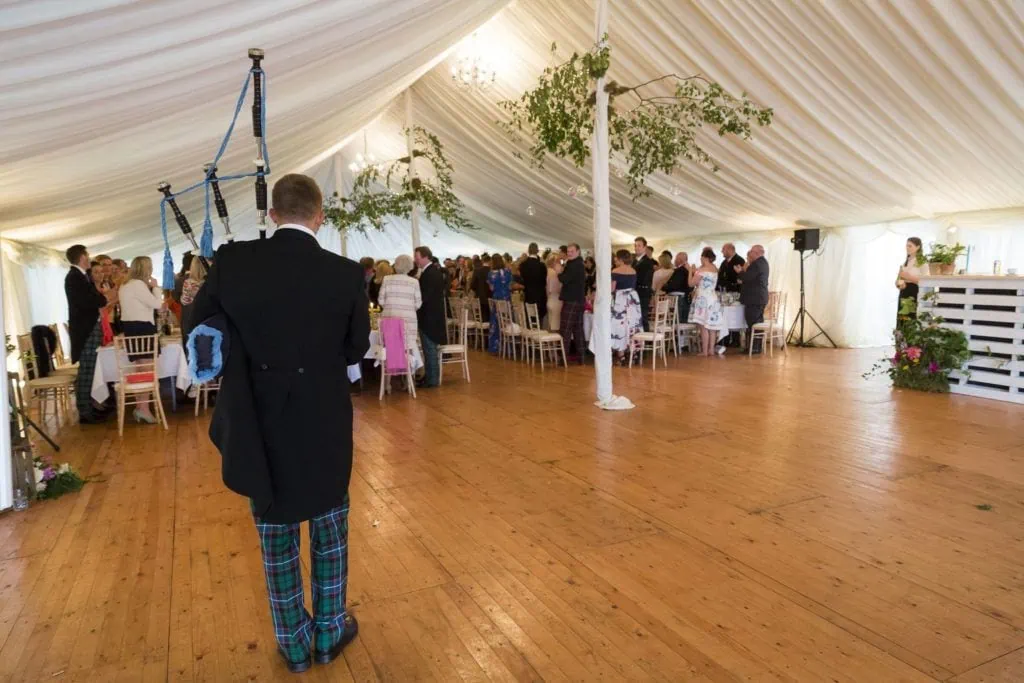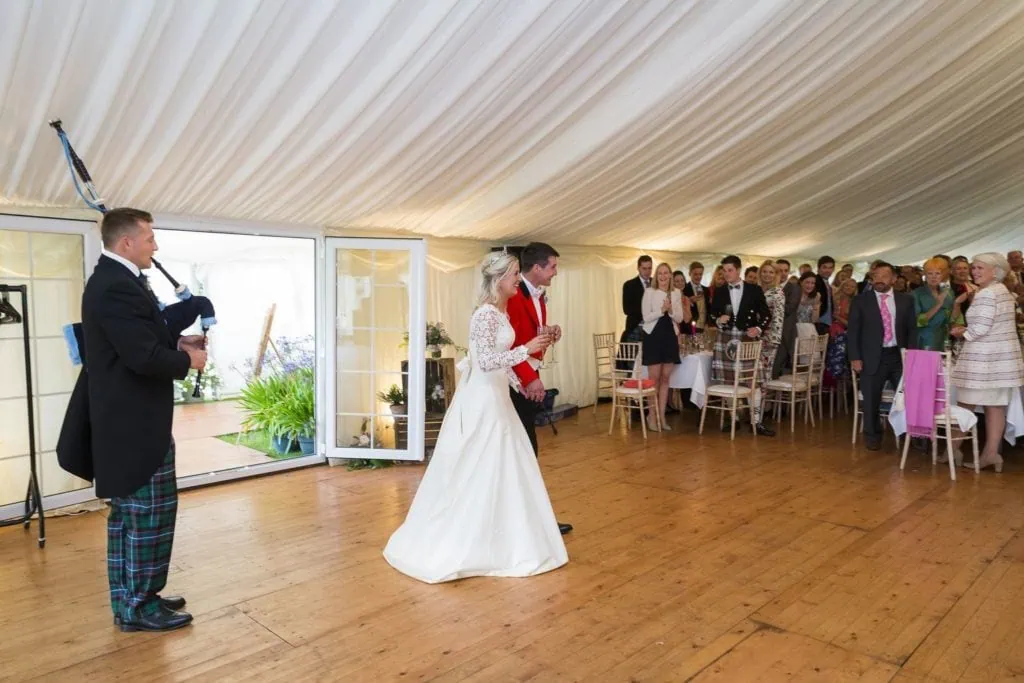 Marquee carpet colours available