Ravensheugh Log Cabin
Located in East Lothian about 20 minutes east of Edinburgh along the A1, Ravensheugh Log Cabin wedding venue East Lothian sits atop the stunning clifftop of Ravensheugh
Beach, offering jaw-dropping panoramic views, making it the perfect backdrop for yourspecial day.
Small but chic, the cabin itself exudes rustic charm with a classic style rustic stone fireplace, and can be dressed to match your style for your special day. Seating around 40 at tables, during the summer months couples can open the shutters to and move the arrangements outdoors, allowing for a larger and more ambient wedding day.
Also, with cabins available to rent near the beach, there's no need to worry about how your guests will be getting home on the night of your wedding. Instead, they can extend their stay with you, drawing out the celebrations and making your day even more special.
Not large enough?
If you're looking to expand your site for your wedding day and are interested in marquee hire, Ravensheugh log cabin has the capacity to set up a tent outdoors, creating your dream venue for your wedding day. Myreton, with years' of experience behind us in creating couples' dream reception, are Lothian and Borders leading marquee hire service and are happy to assist with your needs.
Need Help With Marquee Hire?
Our friendly and knowledgeable staff are ready to answer any marquee, wedding or event planning questions you may have. From sizing your marquee hire or choosing a venue to coordinating the lighting and heating your marquee, if it is marquee related we have the answer.
Also, with no installed electricity available onsite, Myreton are offer extras such as generators as part of your package to allow for light, sound and heaters to keep you warm on your wedding day.
Why book your marquee with Myreton Marquee Hire?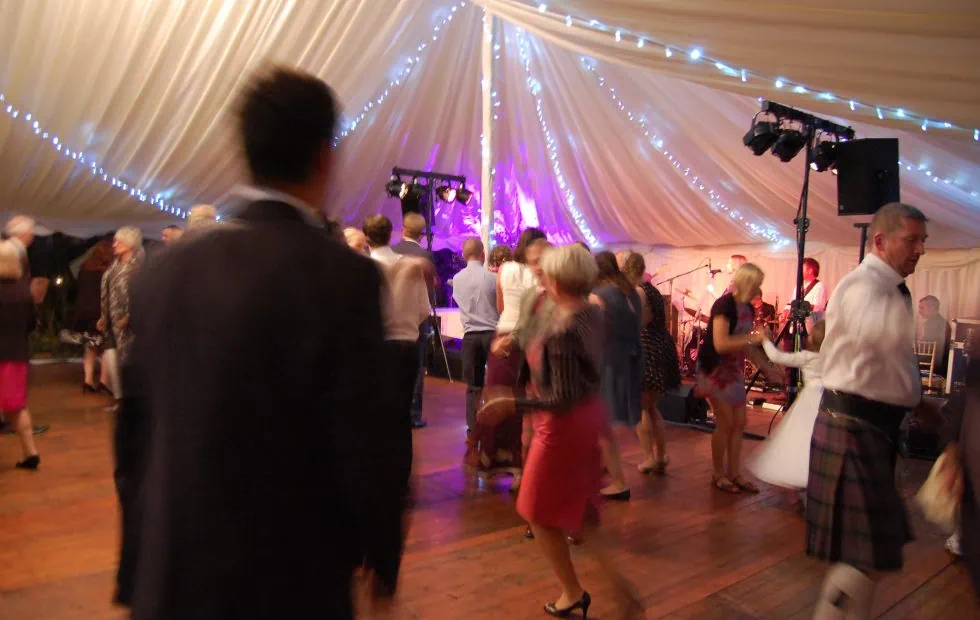 As already mentioned, Myreton Marquee Hire is the leading marquee hire service in East Lothian and the surrounding counties. With a wealth of wedding experience behind us, we are proud to offer exceptional quality and friendly service in everything we do. Whatever your query, our planning team will be on-hand and happy to help resolve any questions that you may have.
Based in East Lothian, we have excellent knowledge of the local area and are able to recommend the best businesses and services for your wedding day should you need it. A truly bespoke service.
Want to find out more? Give us a call today to speak to a member of the team who will be happy to discuss your query in more detail with you.
MON – FRI 9.00am – 5.00pm
3 Northrig Cottages, Haddington, Scotland, EH41 4LE
Telephone 01620 825342
Drop Us a Line
Don't be shy. Let us know if you have any questions!